Il y a une semaine exactement, je présentai mon degree project (projet de diplôme pour le Master of Fine Arts - Drawing du Paris College of Art).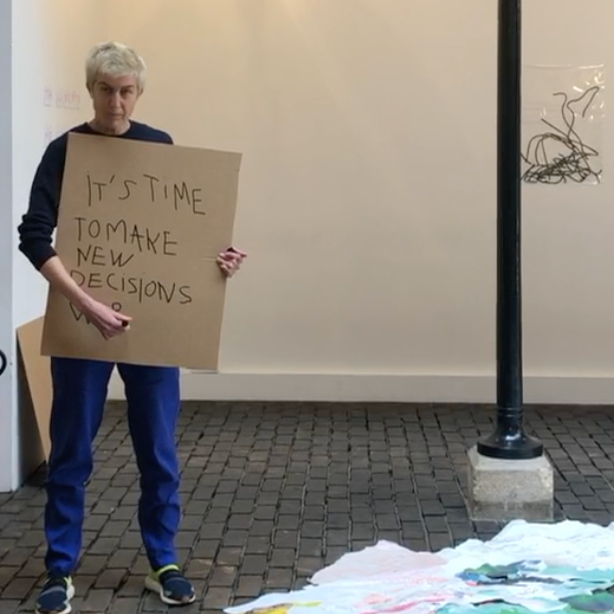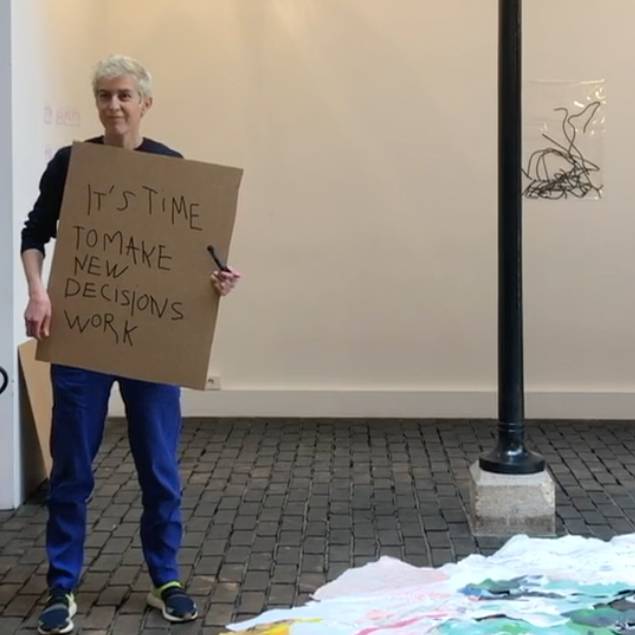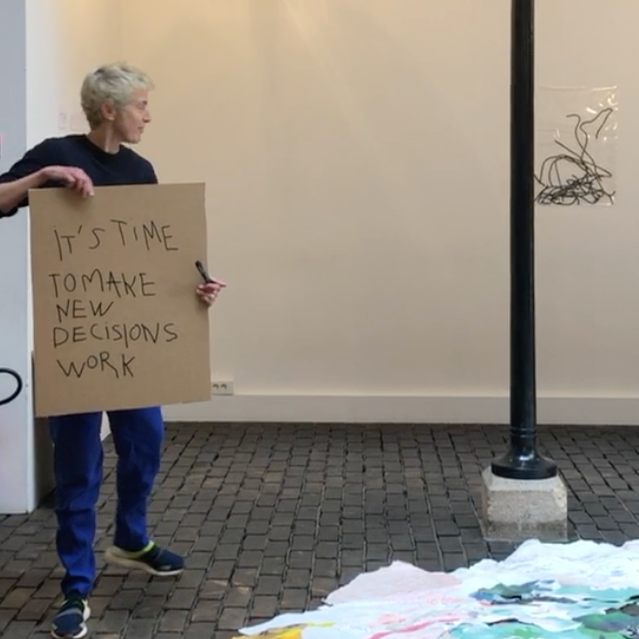 J'y mélange les genres, évidemment :
Les irrépressibles collages par le recyclage-bricolage, cet ensemble de gestes de décollage, recollage, redécollage qui donnent à ces collages leur autonomie de tout support, de toute surface. êtres hybrides inclassables, iels sont là.
Les mots en forme de proposition (TM : m/t.a liberté t/m.e contamine) et d'affirmation (IT'S TIME TO MAKE NEW DECISIONS WORK), comme un "artist statement" qui peut être lu personnellement, au niveau individuel des choses, ou collectivement.
Les traits et les lignes de la série HANDLE WITH CARE pour dire la résistance dissidence des corps, leurs potentialités multiples et le jeu toujours dans cette sorte d'utopie têtue que je cherche à partager…
J'ai particulièrement aimé ce dernier semestre du MFA orienté vers la préparation de cette installation - entremêlée à sa production. J'ai aimé déchiffrer sa logique pour articuler les différentes langues que j'y parle.
Merci Veronique Devoldere, Marine Pages, Klaus Speidel (jury) et Mathieu Bonardet (jury). Et merci et bravo à mes co-masterantes Ann Dahlman, Yutavia Georges et Isabel Moura.
Bonus:

Chaque composante de mon projet a son pendant "édition" :
* PLAIN ENOUGH, l'édition des papiers découpés,
* Le roman-photo MY GENDER TROUBLE IN THE LIFE ROOM, HOW I PLAY WITH et aussi DON'T STOP ME NOW, I'M MUTATING,
* Le poster TM que tu affiches ou découpes, comme tu veux.